YouTube or Vimeo Which One Works Best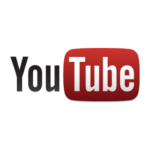 We are all too familiar with you tube and understand that it is a place where people go to surf and watch anything from self taught videos to music or movie clips. Just about anything that you can think of you can search it on youtube and find it.  It has become one of the most popular video platform where people can upload their personal videos for free.
For example here is a video below that I embedded or linked on here to show you how convenient and fast a youtube video link will load verses uploading your own video straight through your personal word press site. This video is only for example purpose and I am not affiliated with it.
| | |
| --- | --- |
| As you can see for yourself using a youtube video link that is streaming from youtube will for the most part always load quite fast.  Not to say that using vimeo will not load fast it will, but we will look at what are the pros and the cons of each video platform. | |